Spring Review 2023
On April 21, 2023, the University of Pennsylvania NROTC performed the Spring Review ceremony with their sister battalion at Villanova University.
Spring Review is a long-standing military tradition, beginning with formation and awards, and culminating in a Pass in Review, wherein the midshipmen are marched past a reviewing officer.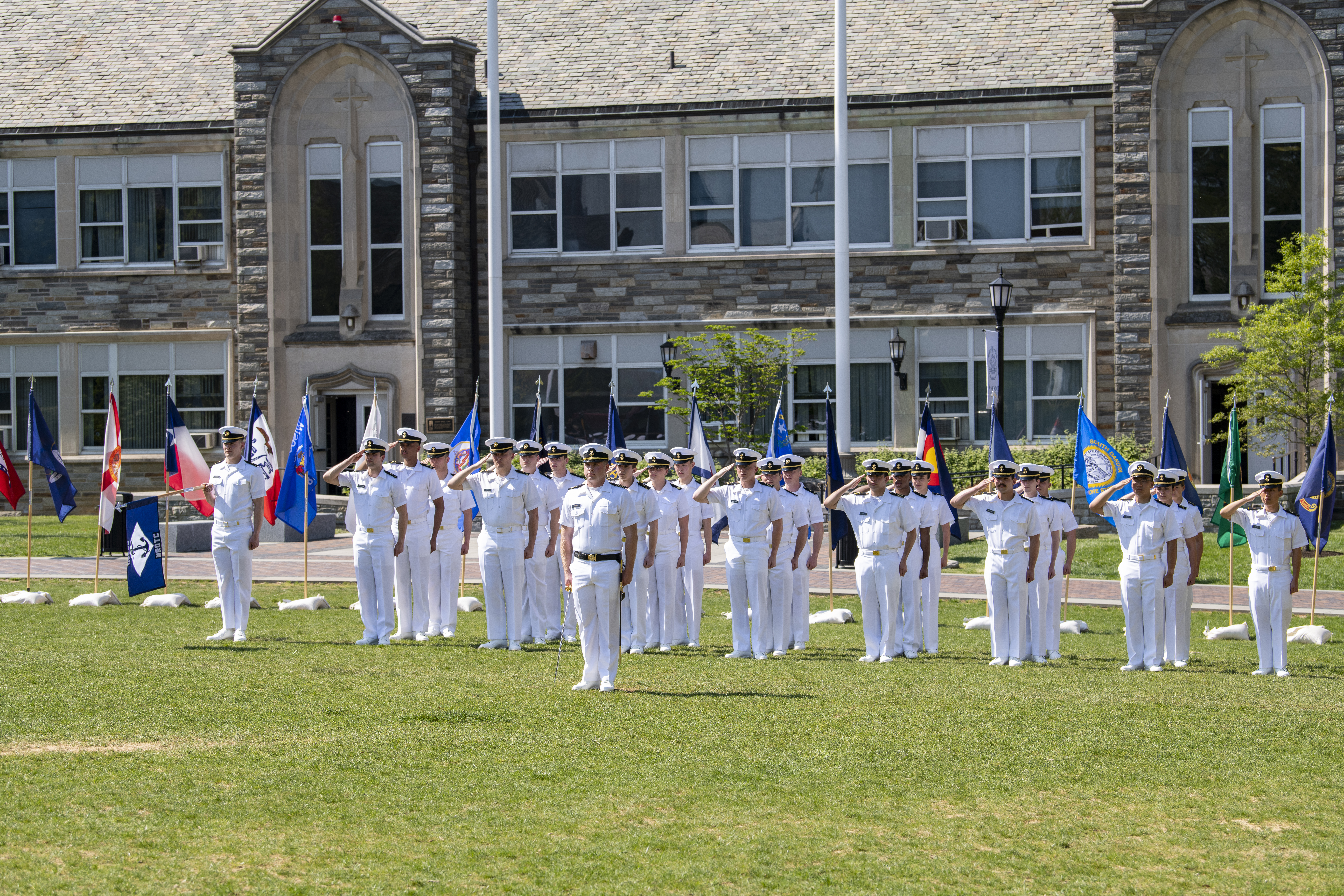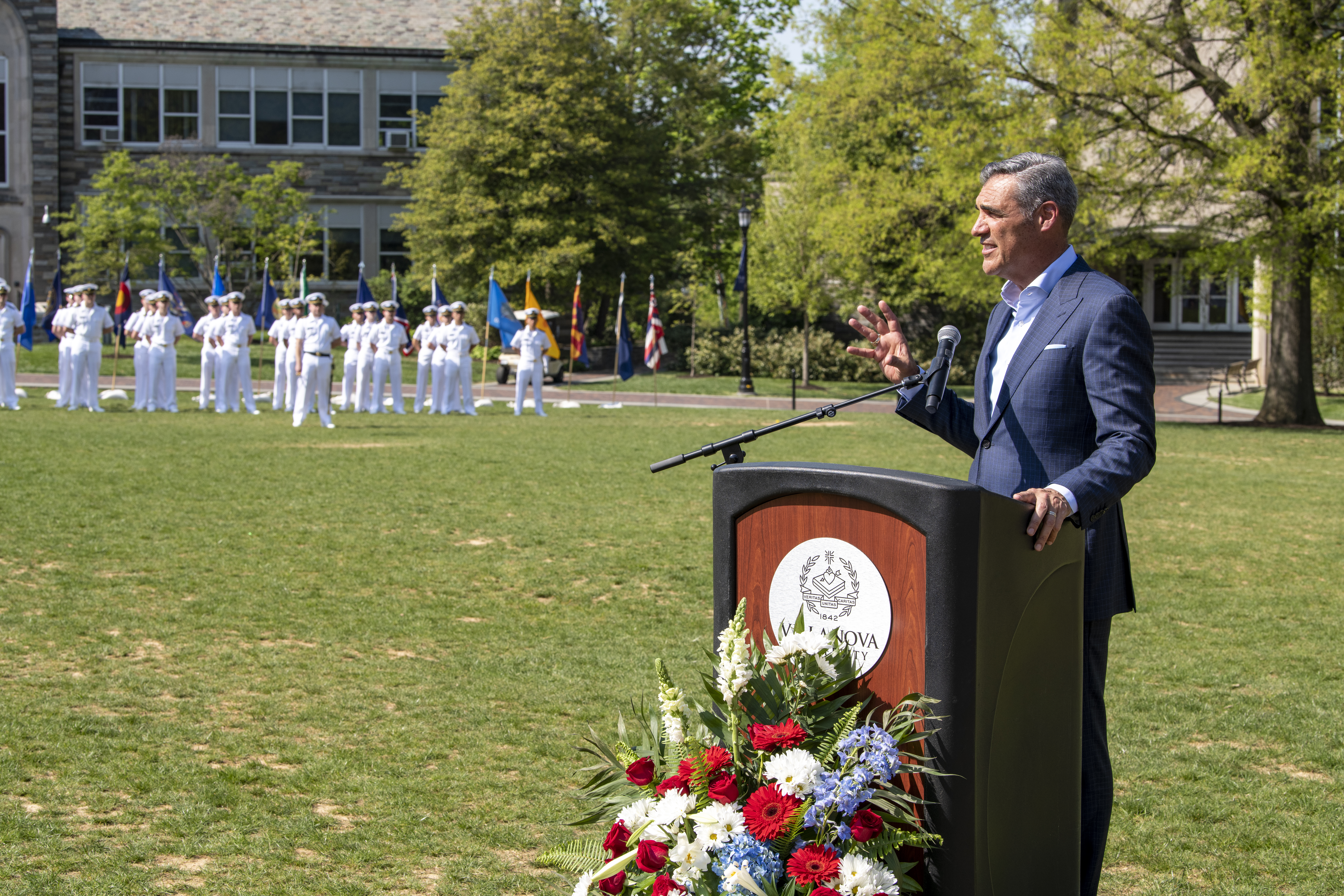 This year's reviewing officer was the renowned former Villanova Men's Basketball coach Jay Wright. Coach Wright served as the Villanova basketball coach from 2001 to 2022, garnering numerous awards and accolades – in 2021, he was inducted into the Basketball Hall of Fame.
During the ceremony, Coach Wright gave an inspiring speech on the values all Midshipmen hold nearest to their core: honor, courage, and commitment – in particular, he noted how these values shape lives and set a high standard for future officers. He is an upstanding member of the community, and the entire Philadelphia Consortium was honored by his performance as the Reviewing Officer for this most august ceremony.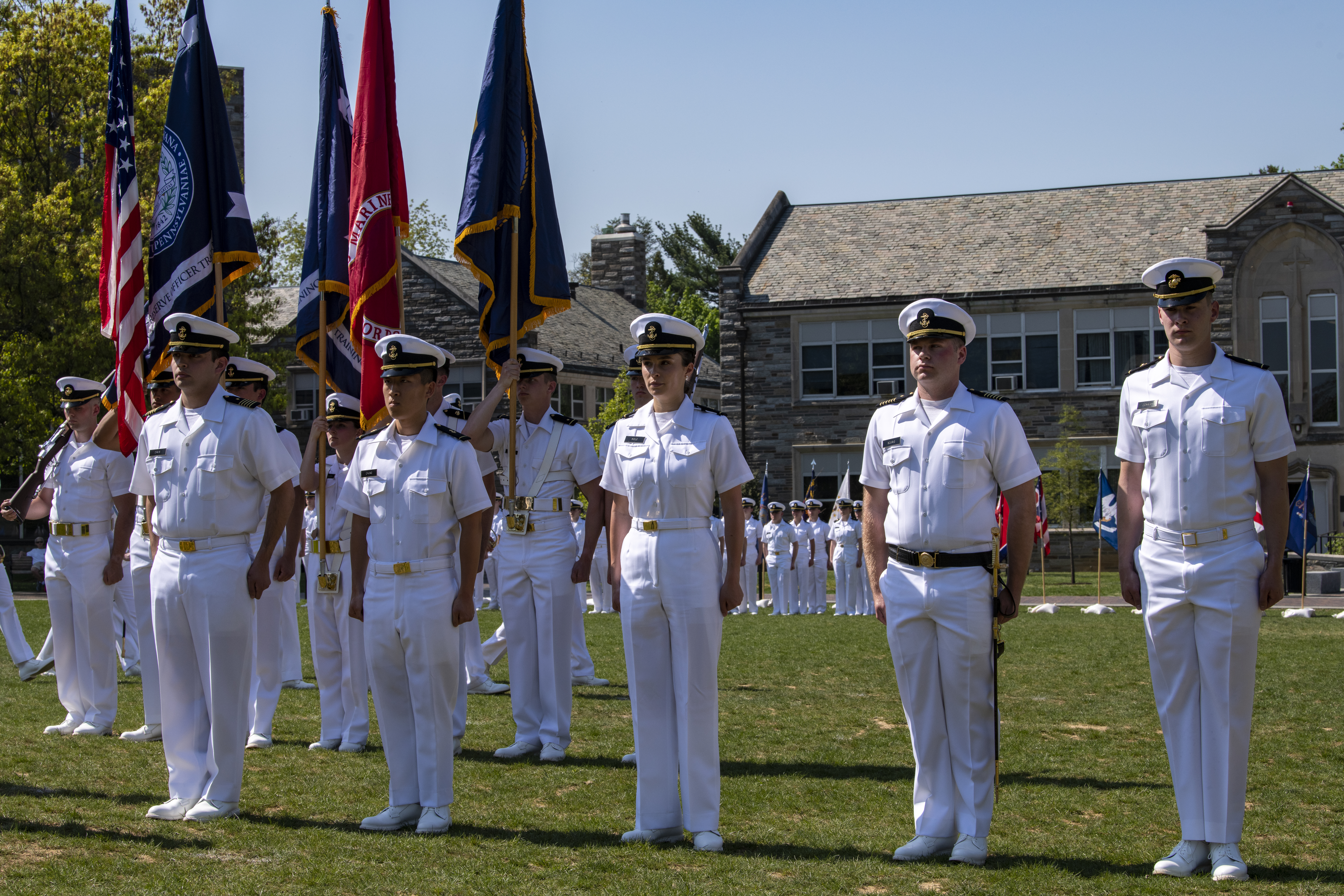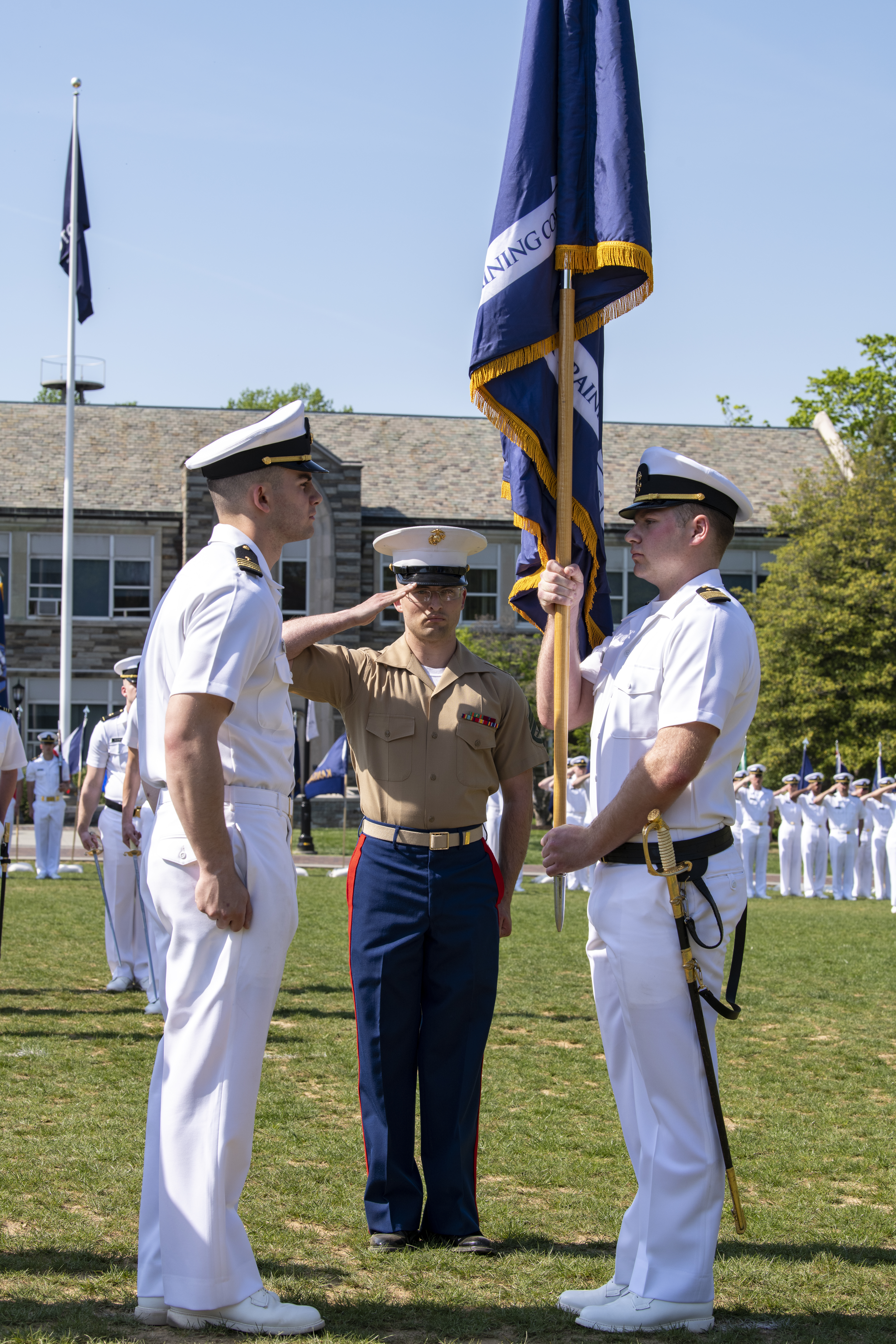 The Spring Review Ceremony also included the Change of Command ceremony. Midshipman first-class Dominic Scurio transferred command of the University of Pennsylvania Battalion to Midshipman second-class William Tinney. In this ceremony, the unit flag is handed from the outgoing to the incoming Battalion Commanding Officer, and the new BCO takes command of the formation. Change of Command occurs at the end of each semester to prepare the battalion for a successful next term, and the ceremony is an essential part of the transition.
For the freshman class, this was their first Spring Review, and it served as the culminating event of the year, bringing to mind the rigor and commitment that NROTC calls for. For the seniors, this was their last Spring Review, and served as a reminder of the years they have spent dedicated to making the unit a more effective institution. For all, it was an important milestone in their development into better leaders.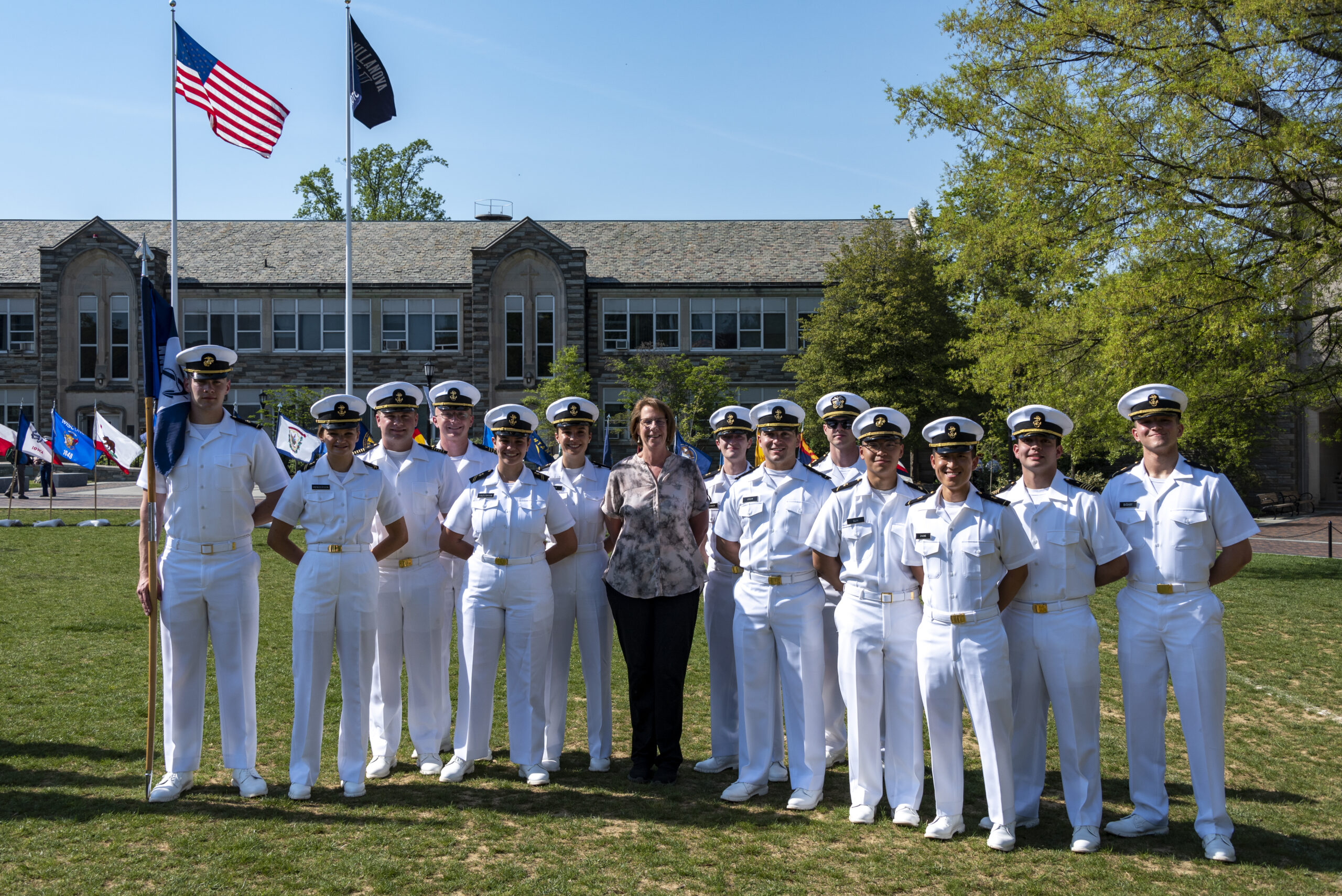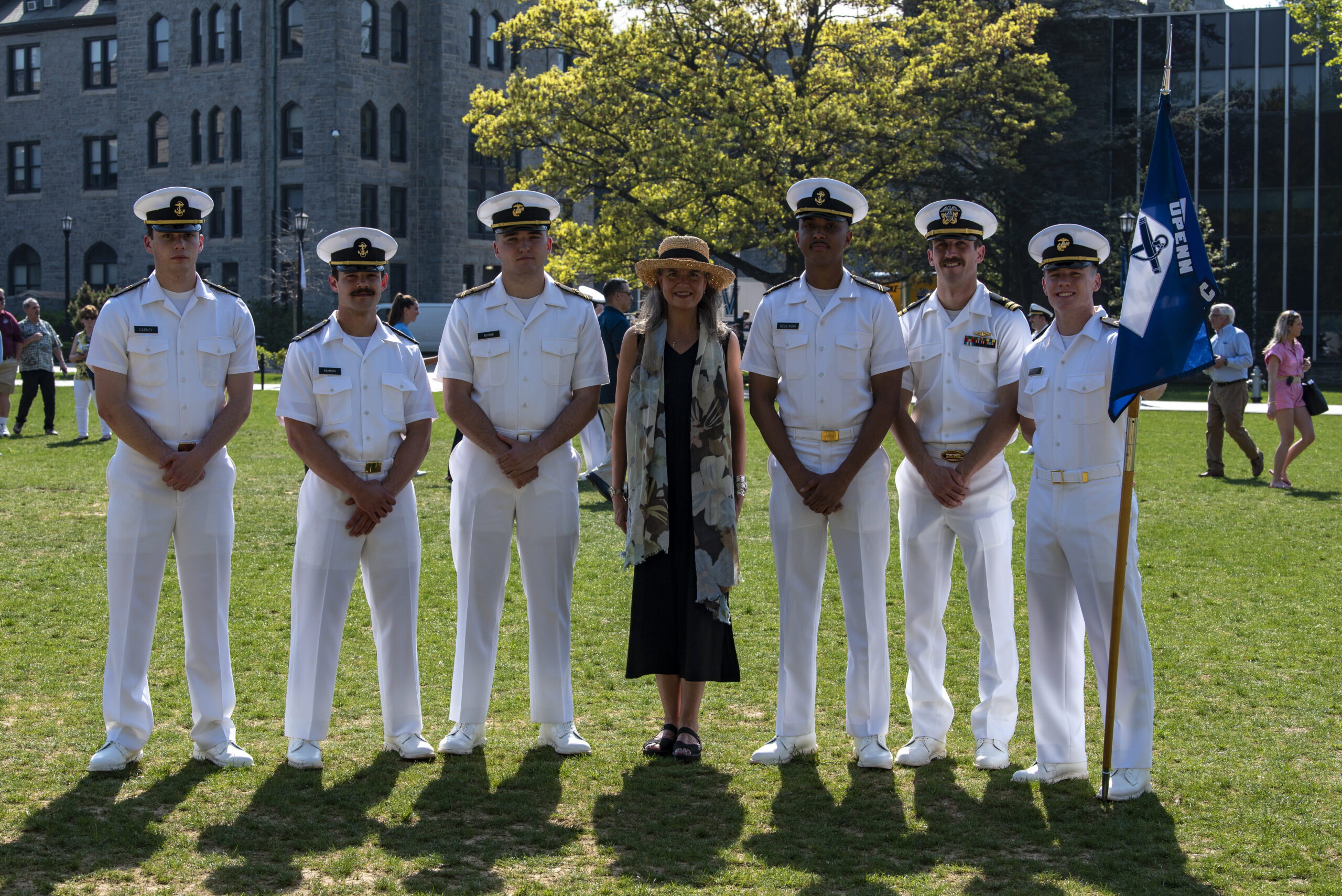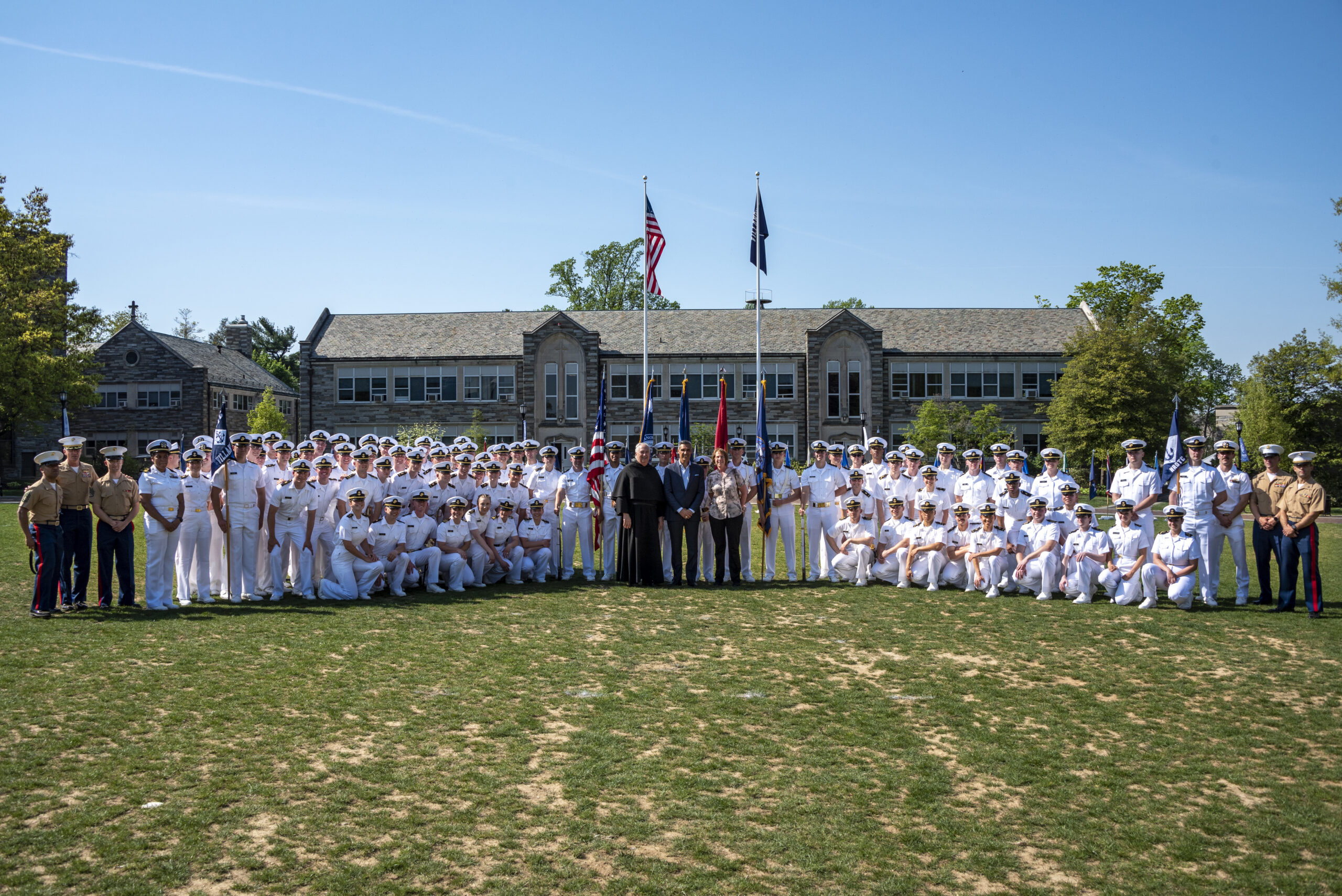 Original article written by Midshipman Fourth Class Carney of Drexel University and Midshipman Third Class Suh of the University of Pennsylvania. 
Marine Options Participate in FEX
Last weekend, the University of Pennsylvania Navy ROTC's Marine Option midshipmen participated in a weekend-long Field Exercise (FEX) at Quantico Virginia. The overall FEX was organized by the George Washington University's NROTC program, with Marine Options coming to Quantico from as far away as SUNY Maritime.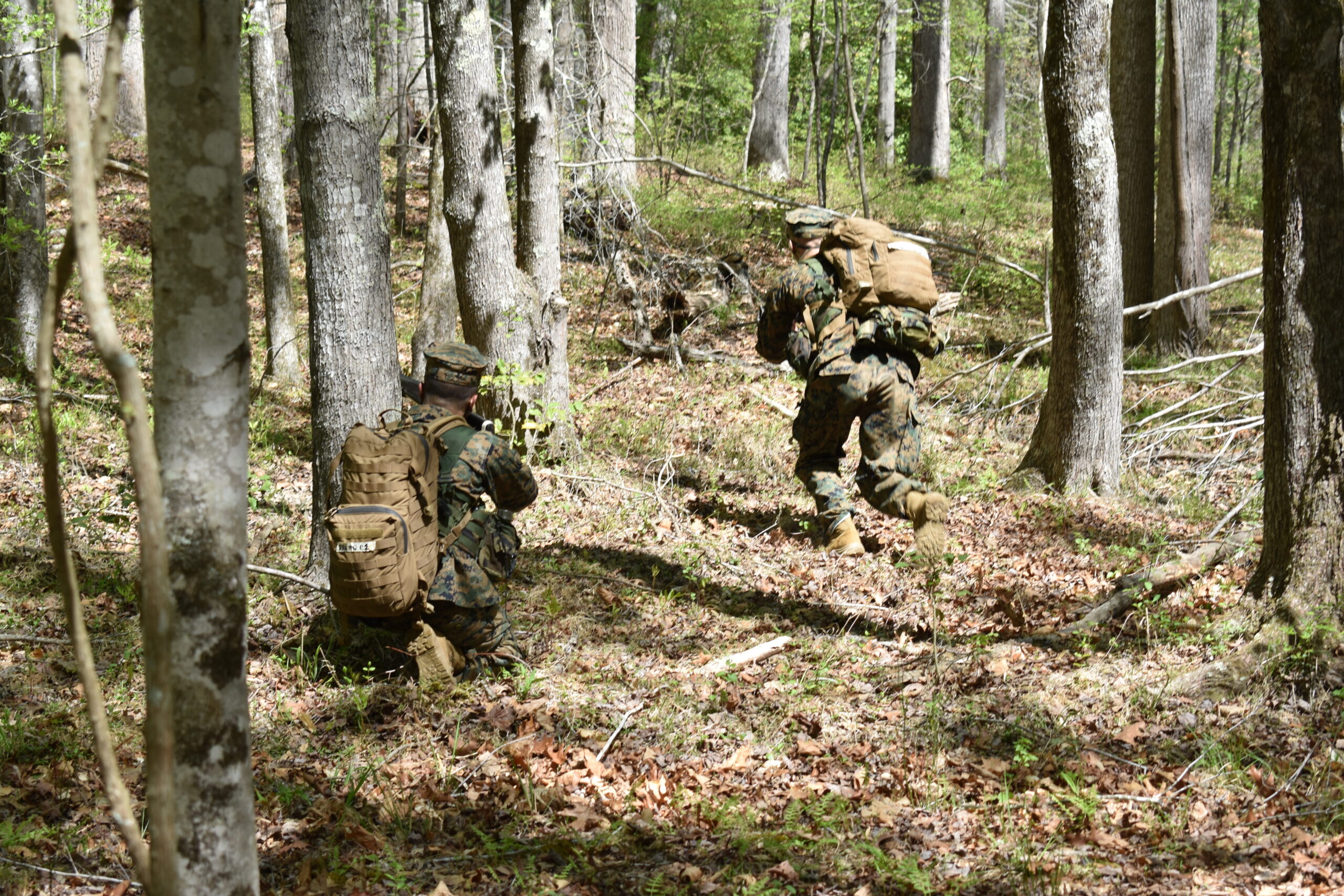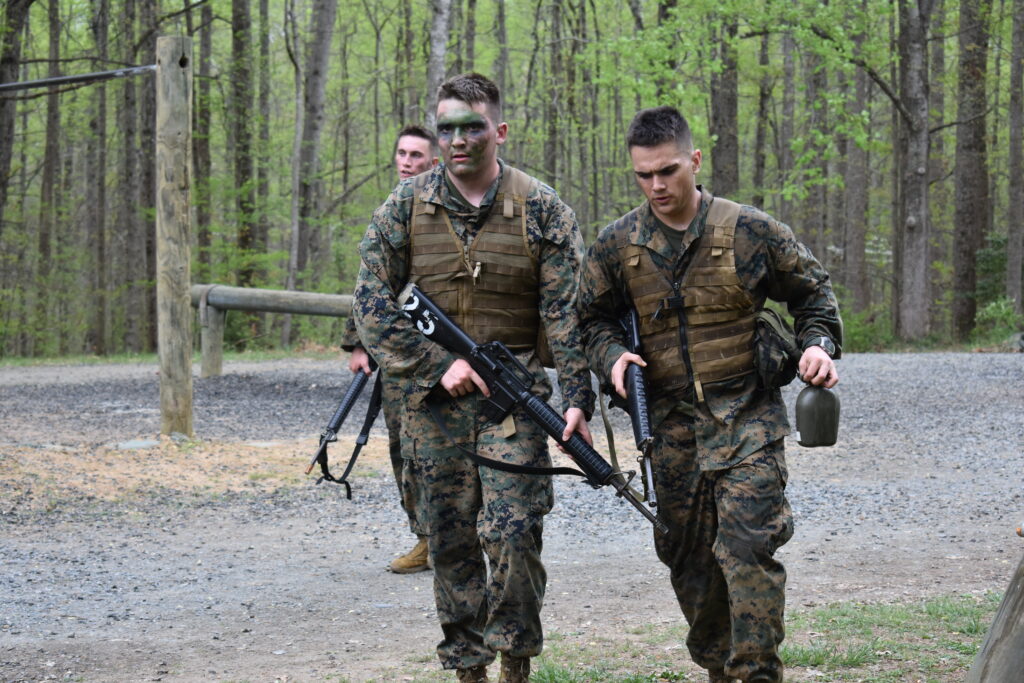 Marine Options conducted a variety of training evolutions, including the obstacle and endurance course, Small Unit Leadership Evaluations (SULEs), patrolling, Leadership Reaction Course (LRC), and pugil stick fights (MCMAP). They spent the entire time in the field, learning and/or practicing valuable field skills, including sleeping in a bivouac system outdoors.
Overall, this Field Exercise was a good learning opportunity, and provided a good opportunity to practice skills for underclassmen, good reps before OCS for 2/C, and an opportunity for 1/C to practice the fundamentals, but also higher skills like terrain association and basic platoon level attacks. 
Original article written by Midshipman Third Class Suh of the University of Pennsylvania. Adapted for this forum by MIDN Wang.
Military Pride in the Philadelphia Community
This week the University of Pennsylvania Navy ROTC performed a Moto run alongside Drexel Army ROTC. Midshipmen and cadets sang cadence songs as they ran to the Rocky steps outside of the Philadelphia Museum of Art. The run put an important spotlight on our military pride and unit culture within the Philadelphia community while also strengthening cross-branch cooperation.
We are incredibly thankful for our Battalion Commander Midshipman Scurio, our Physical Training Instructor Midshipman Jacobs, and Drexel Army ROTC Event Coordinator, CDT Mackenzie Greiner, for setting up this important event!
Original article written by Midshipman First Class Conway of the University of Pennsylvania. Adapted for this forum by MIDN Wang.
Alumni Spotlight
LCDR Amanda Day and Capt Gabriel Benjamin
The University of Pennsylvania NROTC Battalion celebrates Class of 2012 Alumni USN Lieutenant Commander Amanda Day (maiden name Spaeder) and Class of 2014 Alumni USMC Captain Gabriel Benjamin. The battalion proudly recognizes alumni contributions to our great nation long after they leave our unit and earn their commission. 
LCDR Day was the Battalion Commanding Officer in the Spring of 2012. Following graduation and commissioning, she served as a Surface Warfare Officer on the USS PRINCETON (CG 59), the USS PHILIPPINE SEA (CG 58), the German Bundesmarine frigates FGS SACHSEN (F 219) and FGS HAMBURG (F220).
Fluent in German, Arabic, and French, which she studied at the Defense Language Institute, she then laterally transferred and became a distinguished Foreign Area Officer (FAO).
LCDR Day's next duty station will be in Abu Dhabi, UAE, where she will serve as a Security Cooperation Officer.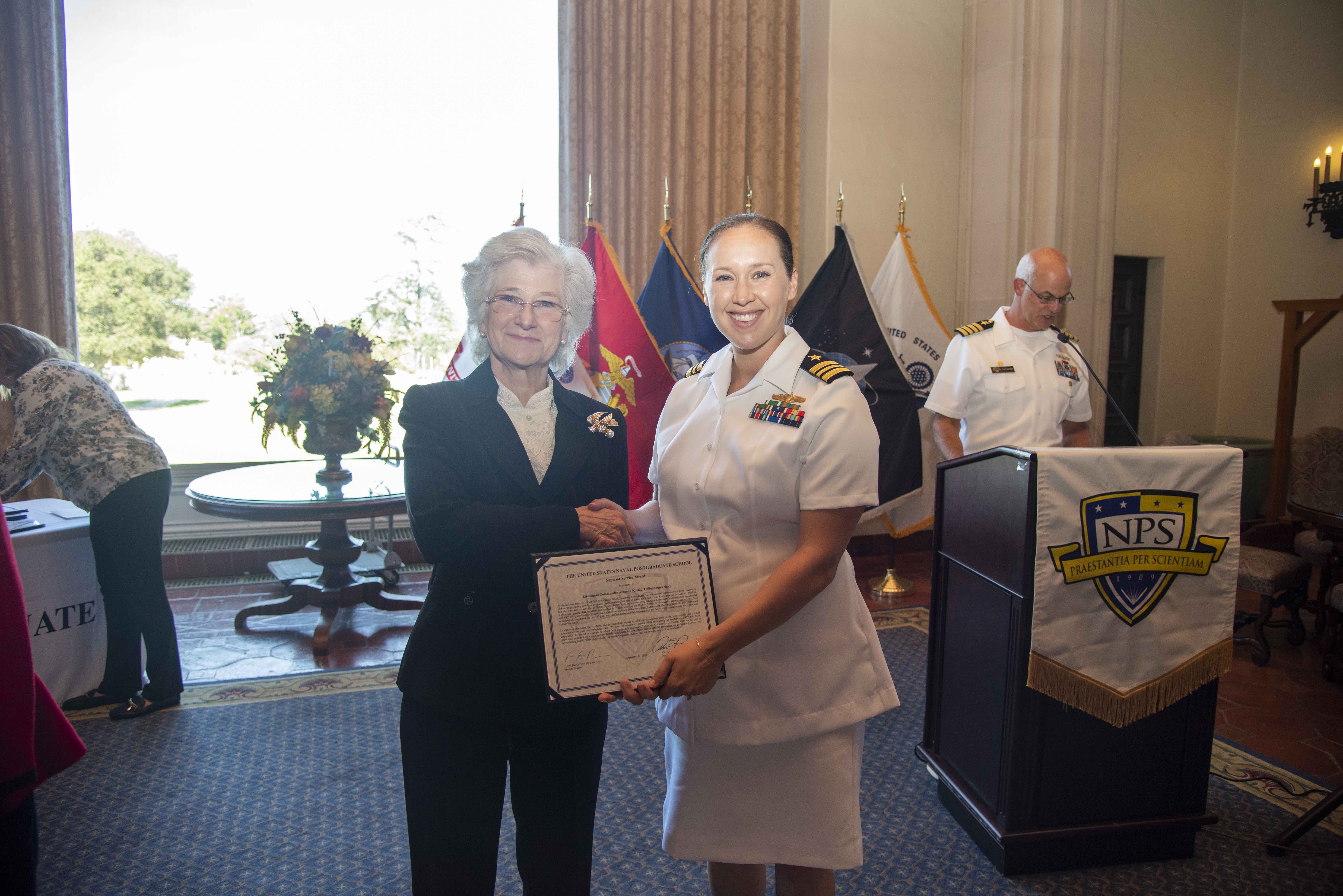 Since the fall of 2020, LCDR Day has volunteered over 125 hours each year. She helped coordinate badges and events with Junior, Daisy, and Brownie Girl Scout levels. In 2022, her efforts contributed to Girl Scouts earning 17 badges and seven girls earning their Bronze Award. The Bronze Award is the first of three nationally recognized community service-based awards Scouts can earn through their volunteer efforts. LCDR Day served as the Point of Contact for the community garden at the Girl Scouts' school.
LCDR Day graduated with distinction from the Fall 2022 National Security Affairs Department. Bravo Zulu Lieutenant Commander Day!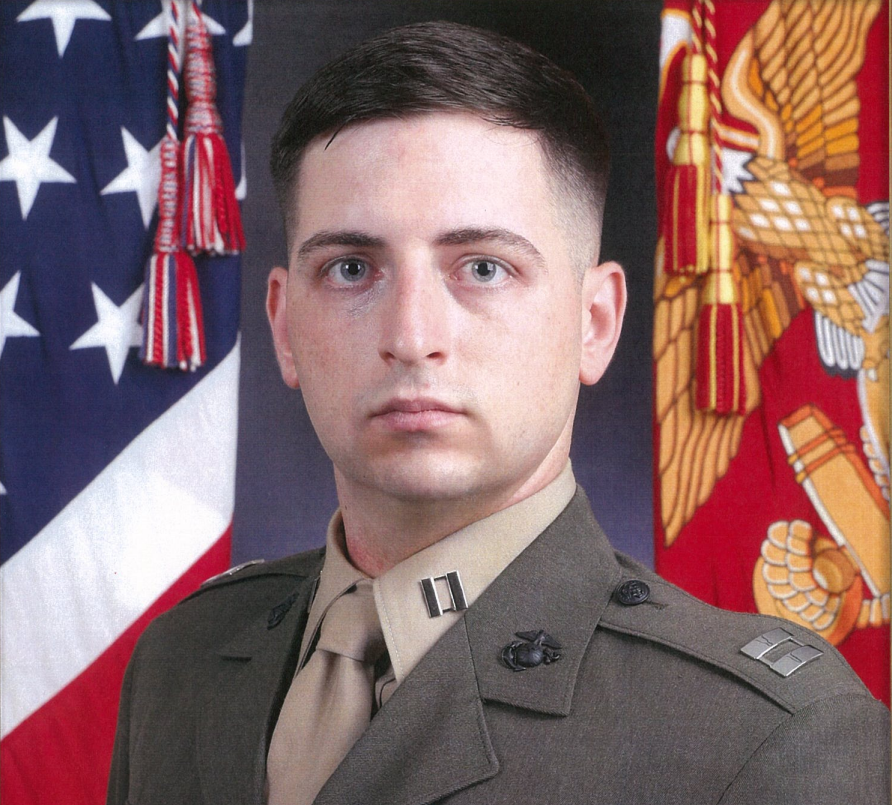 UPENN NROTC Battalion also recognizes USMC Captain Gabriel Benjamin. 
Captain Benjamin is a 2014 Drexel University graduate of the PENN NROTC Battalion. Captain Benjamin received the Naval Postgraduate School's Marine Corps Association Superior Service Award for Outstanding U.S. Marine Student. "This award is presented to an outstanding student based on quality point rating (GPA), thesis/capstone project, curricular, and extracurricular activities." 
Captain Benjamin received an M.A. in Eurasian Security Studies from the Naval Postgraduate School (NPS) in September 2022 in addition to his M.S. in Cyber Security from National University.
Since graduation, Captain Benjamin has excelled in his career, deploying to Okinawa, Japan, Syria, Iraq, and Kuwait from 2016 to late 2019 in support of various foreign partner exercises and military operations. Captain Benjamin was also attached to the Combined Joint Task Force (CJTF) Operation Inherent Resolve (OIR). He has overseen many communications and cyberspace operations.
Fluent in Russian, Captain Benjamin now serves as a Eurasian Foreign Area Officer out of Riga, Latvia where he supports U.S. foreign policy efforts in Eurasia in multiple capacities.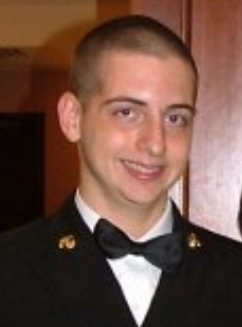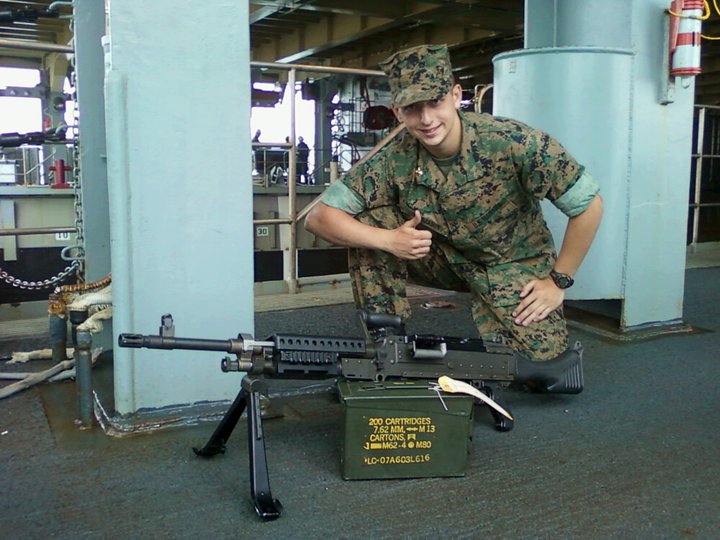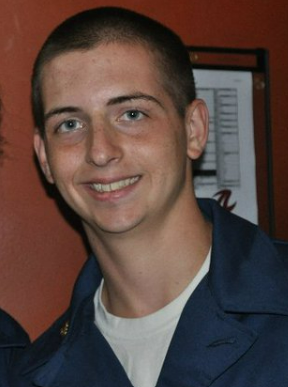 While at NPS, Captain Benjamin achieved an impressive 3.84 cumulative GPA with a complementary 3.8 GPA at the Defense Language Institute (DLI). He also completed an abundance of volunteer hours for various non-profit organizations. Serving as the Treasurer for the Foundation Wine Club with the NPS Foundation and Alumni Association, he recorded 130 volunteer hours, conducting annual budget negotiations, training new personnel, and reconciling the club treasury balance. Additionally, Captain Benjamin logged 100 hours serving as the Financial Operations Secretary with Grace Church Monterey Bay, establishing an automated cost management system and an Amazon non-profit business account while ensuring the financial policy was synchronized with the organizational mission. In addition to Financial Operations Secretary, he also served as a security consultant with the church, advising on risk management policies and assisting in security equipment research development. Semper Fidelis.
Post adapted from article written by ENS Overend and Midshipman Fourth Class Himes of the University of Pennsyvlania.