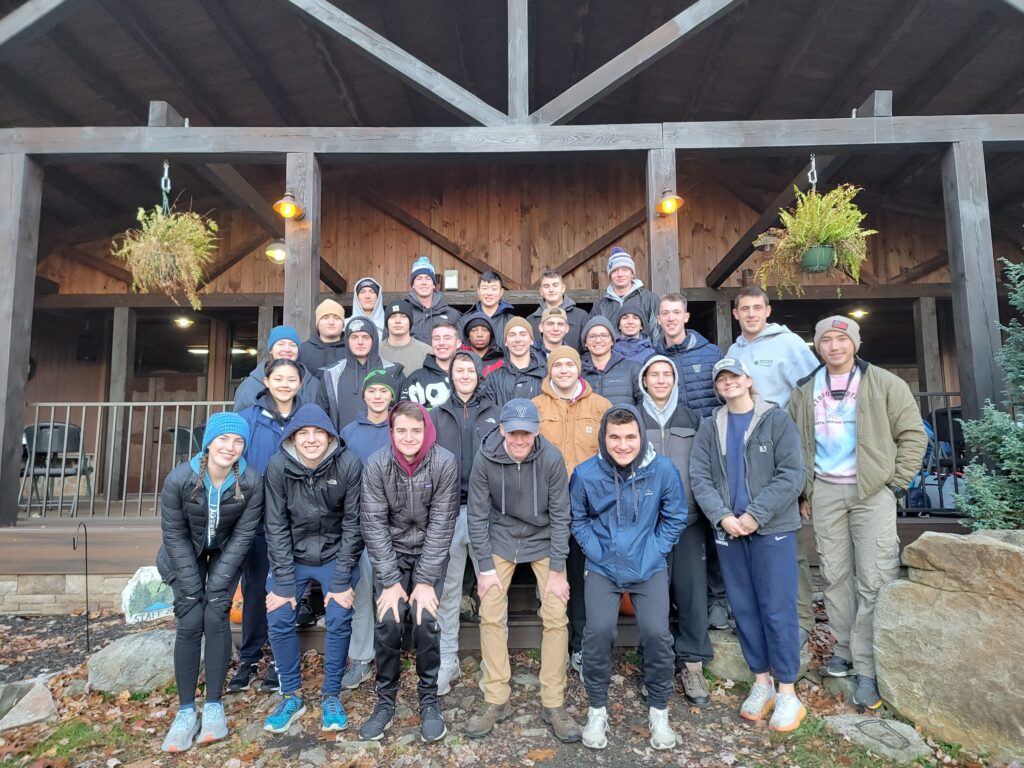 During Halloween weekend, 4th Class Midshipmen and active duty staff from the University of Pennsylvania and Villanova University Naval ROTC units took part in an overnight retreat to Outdoor Odyssey in western Pennsylvania. Outdoor Odyssey is a camp founded by retired Marine Corps General T.S. Jones that includes adventurous activities paired with leadership and team-building lessons that transfer to everyday life.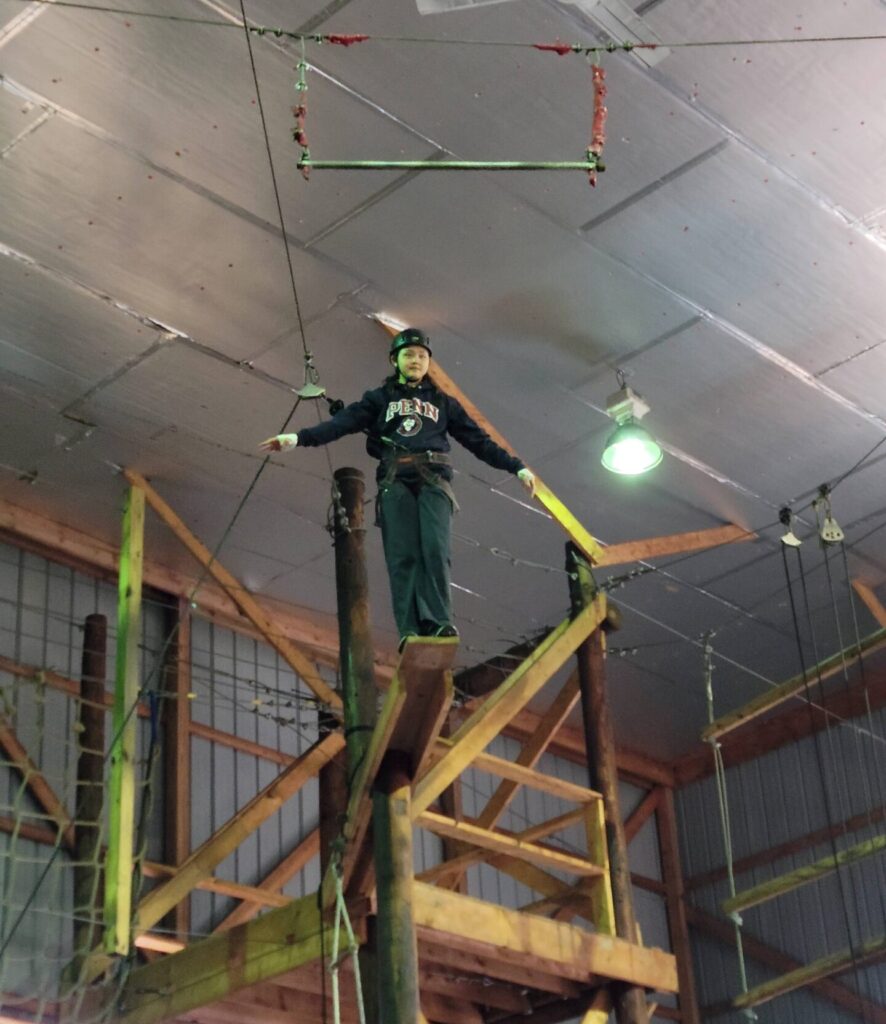 Midshipmen participated in many events including a "leap of faith." Midshipmen, secured to a harness, climbed a 15 foot ladder onto a wooden beam. After walking to the edge of the beam, the Midshipmen would jump off, attempting to grab a bar hanging from the ceiling. This exercise allowed Midshipmen to conquer their fear of heights and trust their gear.
Midshipmen were also split into smaller groups and participated in "Leadership Reaction Courses." Interspersed through the mountainous terrain of Outdoor Odyssey are wooden structures that represent real-world obstacles. Each Midshipman was given an opportunity to lead others in overcoming the obstacles.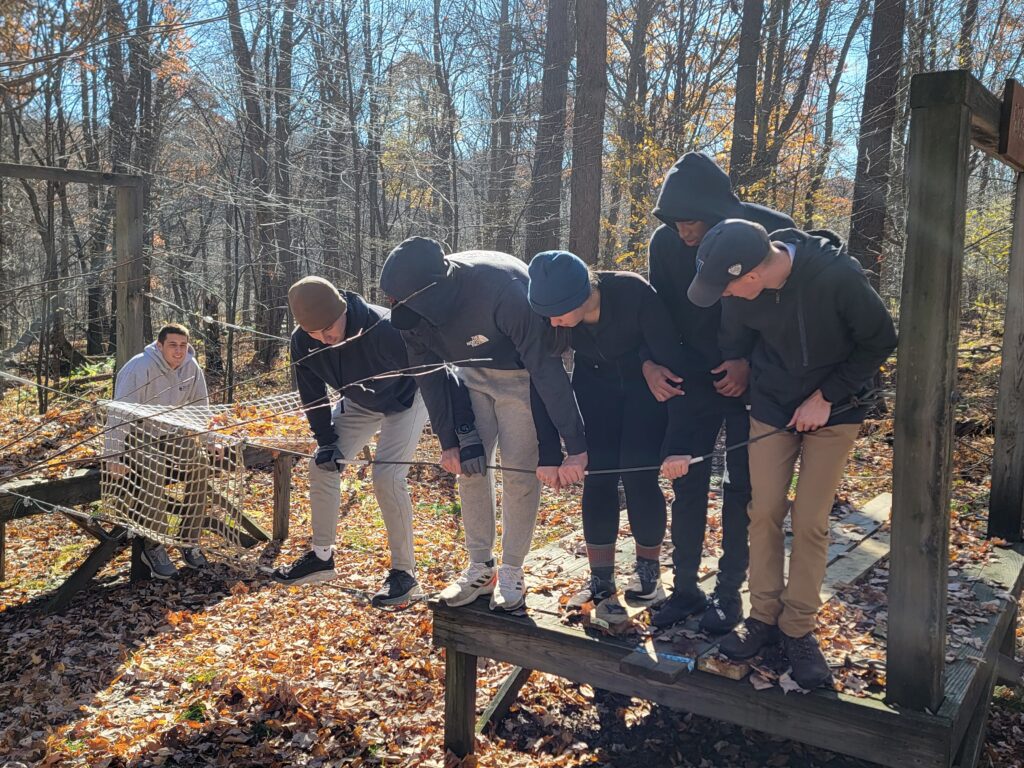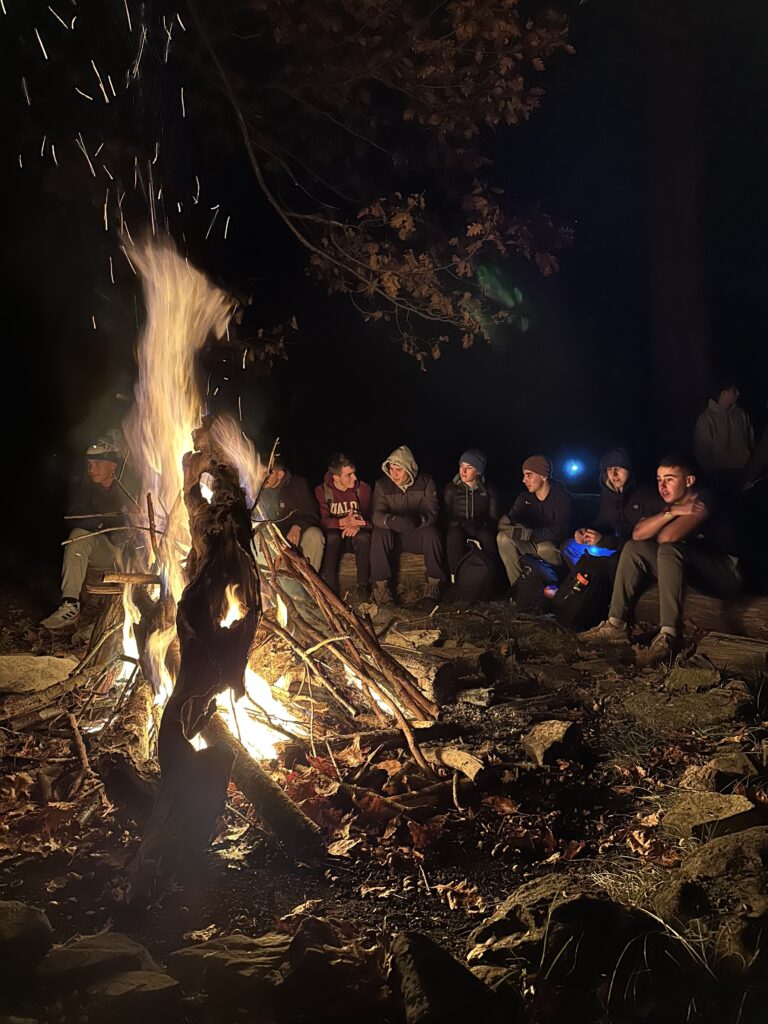 Later in the night Midshipmen were able to set around the campfire and listen to the upperclassmen mentors discuss different leadership theories, such as emotional bank accounts and the 5-4-3-2-1 most important words of leadership.
Emotional bank accounts convey the amount of trust that has been built up in a relationship. It's the feeling of safety you have with another human being. When the trust account is high, communication is easy and effective.
"During Outdoor Odyssey the experiences in which I felt I learned the most about leadership were the obstacles which we went through in small groups. Our ability to work as a team progressed as we went along and faced more challenges. At first my group struggled in communication, and it felt more like an individual task. However, as we rotated the leadership positions, we learned the importance of hearing everyone's ideas and, as the leader, taking all the best ideas your group had to offer into one plan. I learned that leadership is not simply delegating tasks but listening to your subordinates and bringing their different ideas into one solution."
                            Midshipman Foran on his experiences at Outdoor Odyssey
To conclude the weekend, Midshipmen and active duty staff paid a visit to the Flight 93 National Memorial. Midshipmen were able to witness first hand the crash sight of one of the four planes hijacked on September, 11th 2001.
Article adapted from original story by 4th Class MIDN Pryor, edited by 4th Class MIDN Wang.