Last weekend, the University of Pennsylvania Navy ROTC's Marine Option midshipmen participated in a weekend-long Field Exercise (FEX) at Quantico Virginia. The overall FEX was organized by the George Washington University's NROTC program, with Marine Options coming to Quantico from as far away as SUNY Maritime.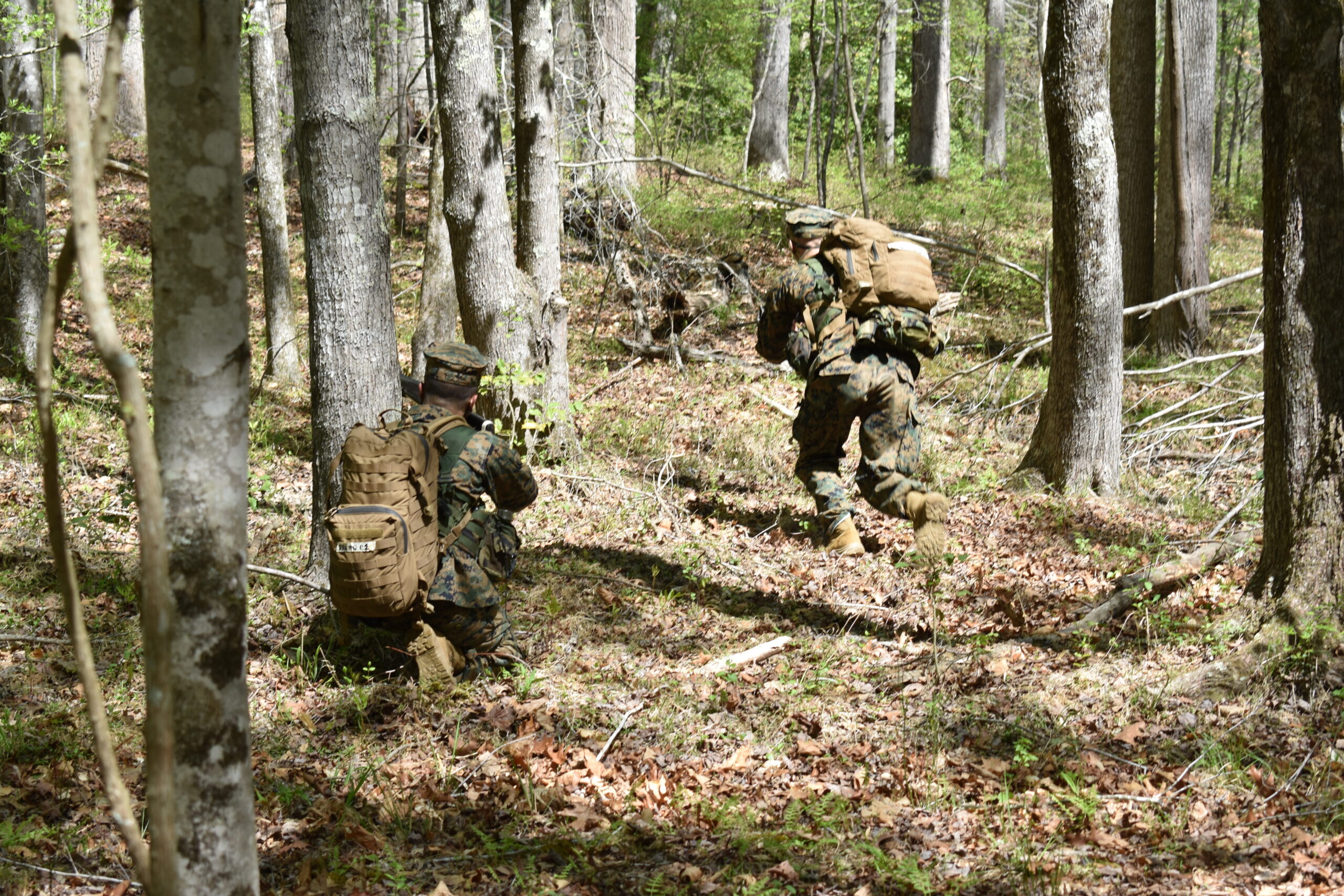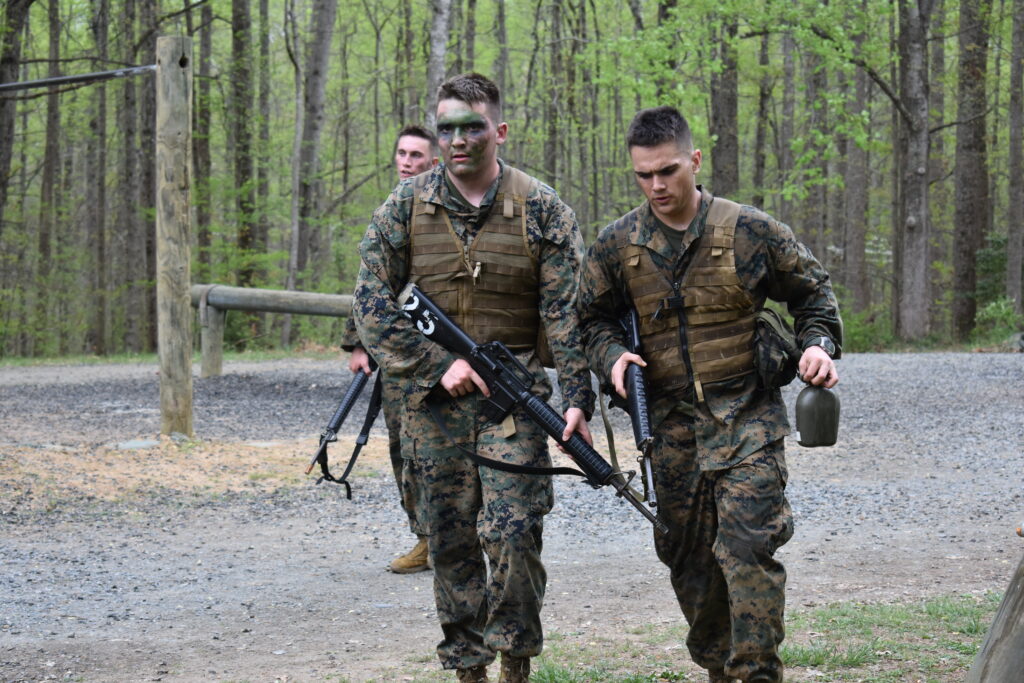 Marine Options conducted a variety of training evolutions, including the obstacle and endurance course, Small Unit Leadership Evaluations (SULEs), patrolling, Leadership Reaction Course (LRC), and pugil stick fights (MCMAP). They spent the entire time in the field, learning and/or practicing valuable field skills, including sleeping in a bivouac system outdoors.
Overall, this Field Exercise was a good learning opportunity, and provided a good opportunity to practice skills for underclassmen, good reps before OCS for 2/C, and an opportunity for 1/C to practice the fundamentals, but also higher skills like terrain association and basic platoon level attacks. 
Original article written by Midshipman Third Class Suh of the University of Pennsylvania. Adapted for this forum by MIDN Wang.