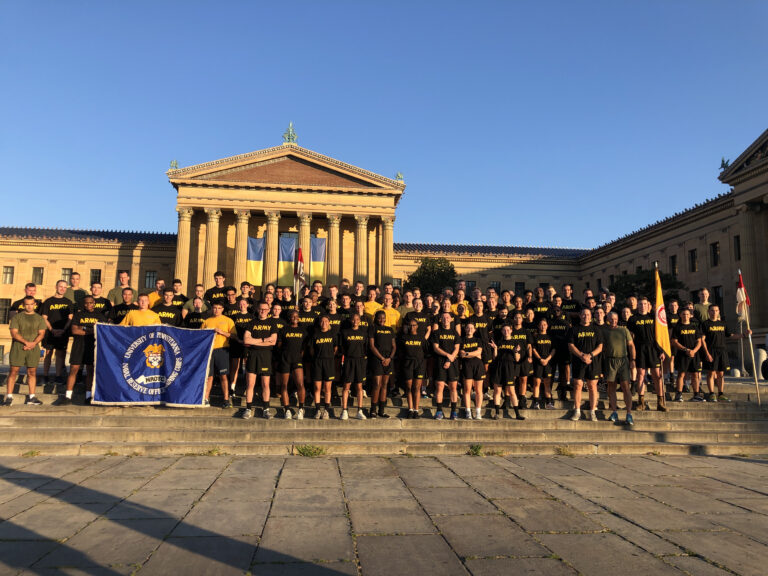 September 11th, 2001 is a day that is seared into the American conscience. It is a day that changed the course of thousands of lives, from the first responders on the 11th to the service members that deployed over the course of the two decades following the tragedy. In honor of the victims, first responders, and service members who lost their lives, the University of Pennsylvania NROTC Consortium joined the Red Diamond Battalion of the Temple Army ROTC unit at the steps of the Philadelphia Museum of Arts to commemorate the day.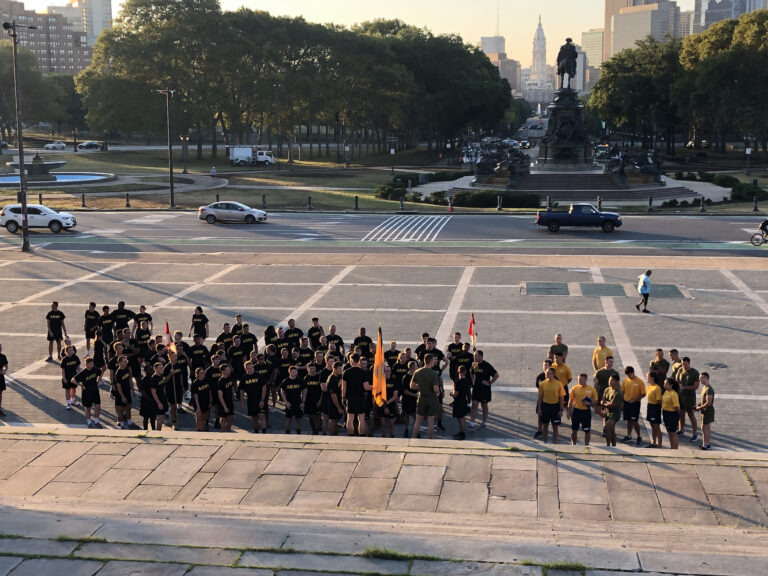 Both Battalion Commanders, MIDN Conway and Cadet Corcran, spoke on the importance of remembrance and how we need to be battle-ready at all times. They also discussed our commonality as warfighters despite being in different branches of the armed services, and how doing events together would benefit us by learning new leadership techniques and the nuances of each respective service. As future Navy and Marine Corps officers, we need to be prepared to work with members of every branch, not just our own.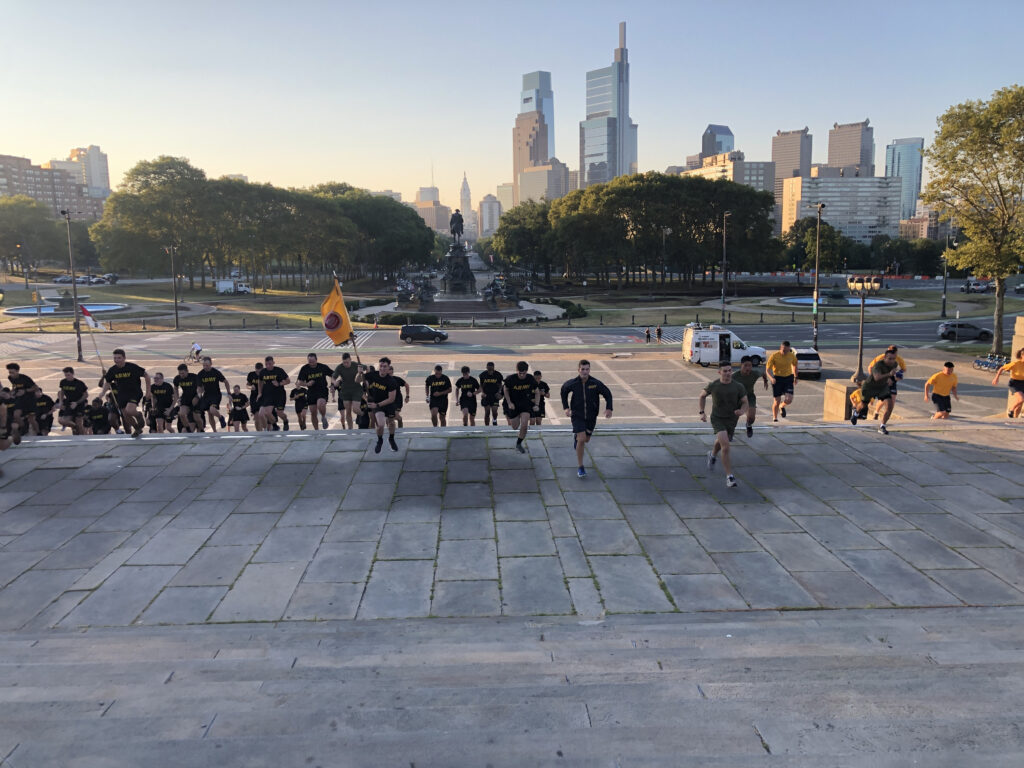 All participants then took part in a friendly competition running up the Rocky Steps.
Following the race, University of Pennsylvania NROTC Commanding Officer Col Ciuccoli and the Red Diamond Battalion's Commanding Officer Lt Col Maszarose addressed the units, emphasizing the historical significance of the day and the need for unity of effort across military branches.
Original article written by Midshipman First Class Jorgensen of Temple University. Adapted for this forum by LT Miller.